The race is on now to get the roof on before winter sets in …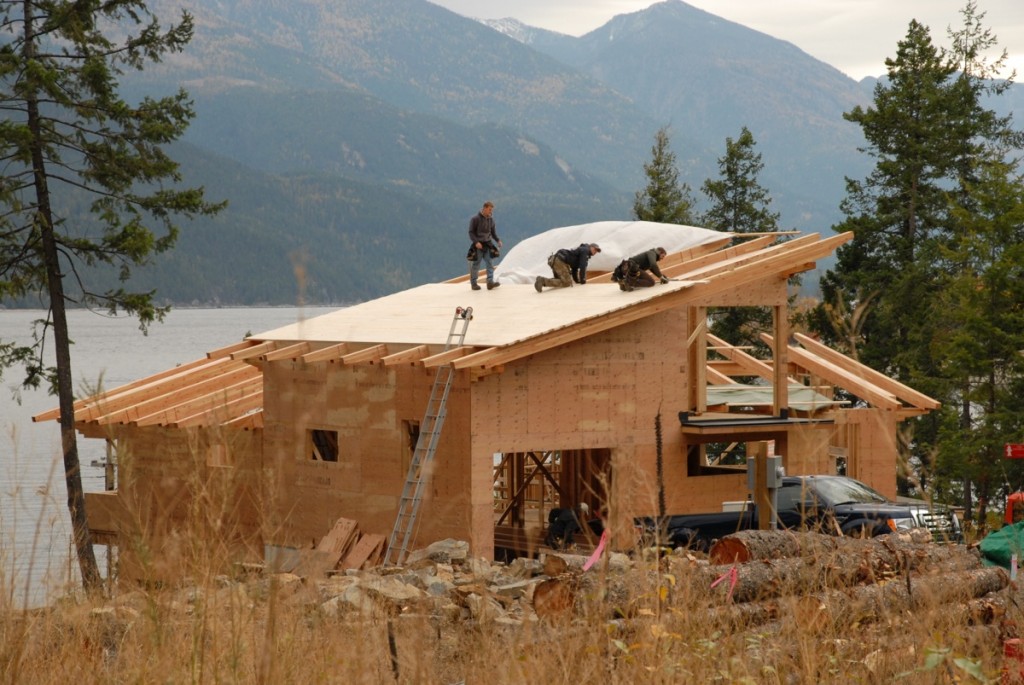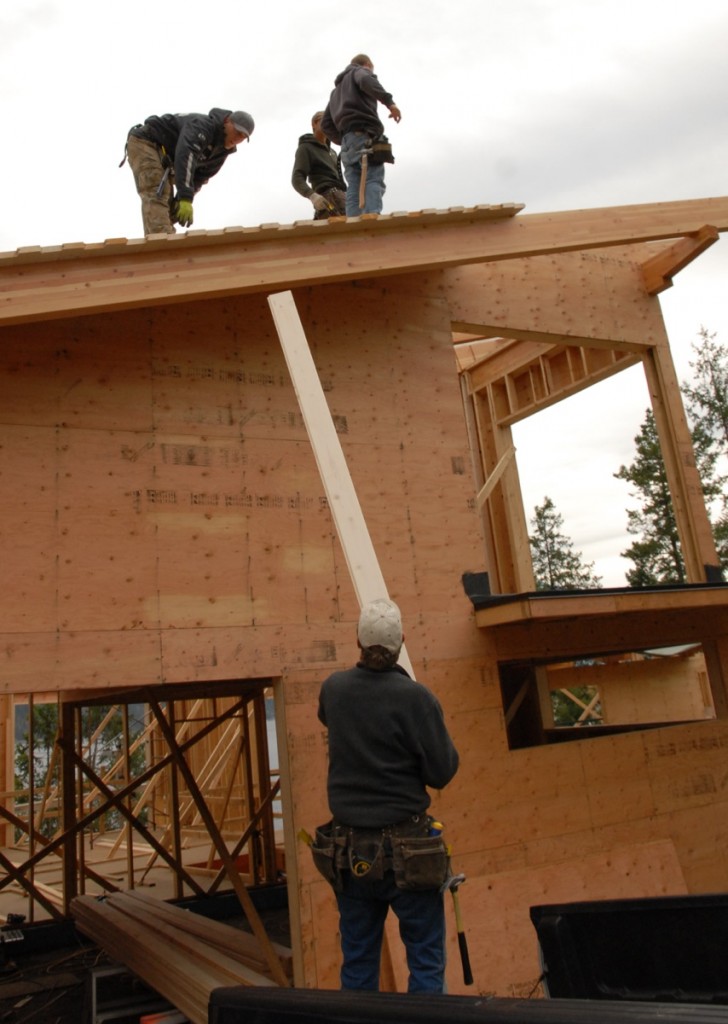 Chris hands a board up to Shawn. Note the stack of pre-stained T&G inside.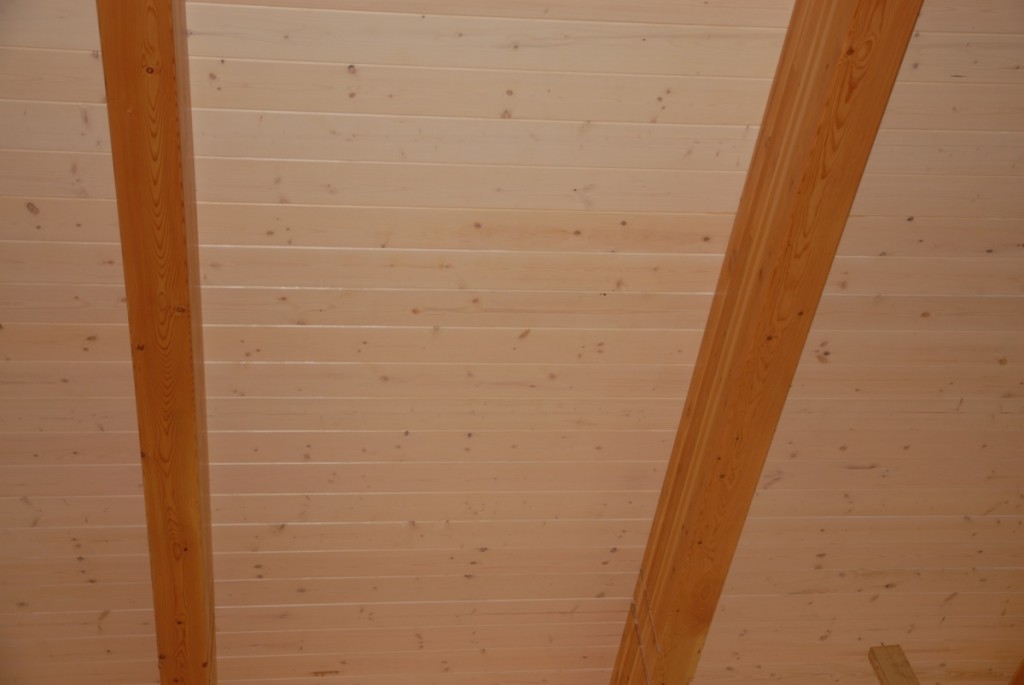 White washed pine (pre-painted) against fir rafters.
Early in the week, the last rafters were installed (by hand).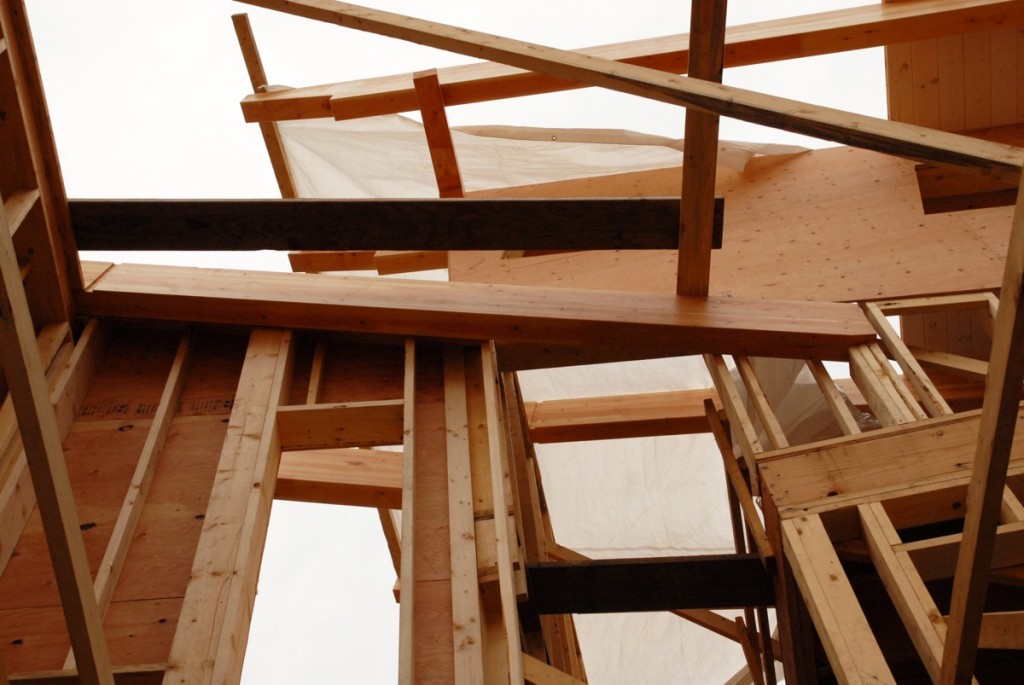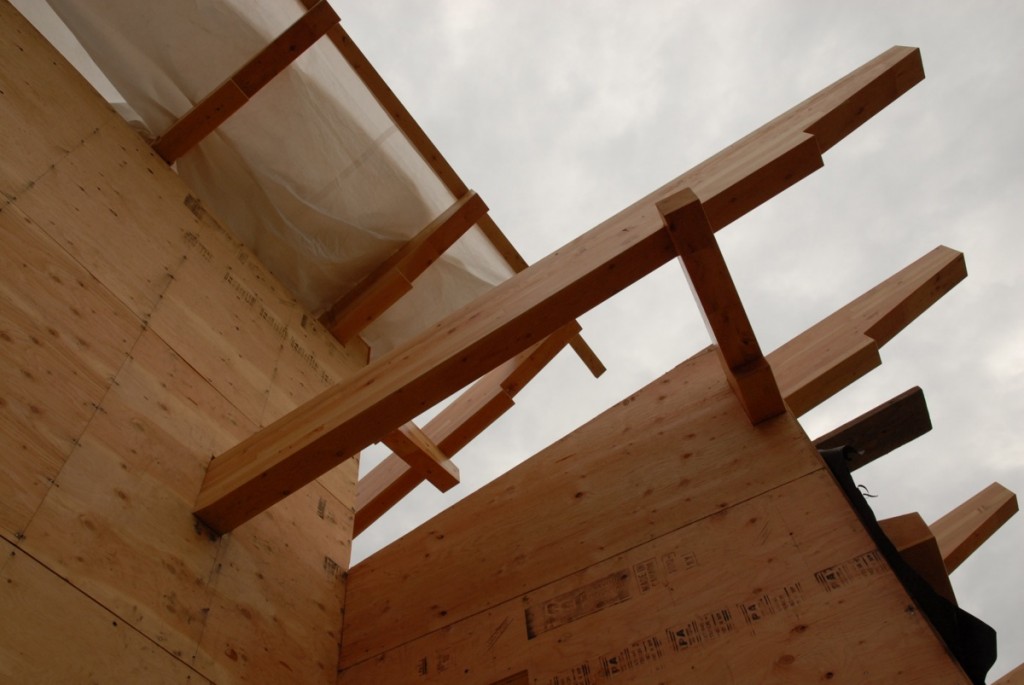 And non-bearing walls were framed up.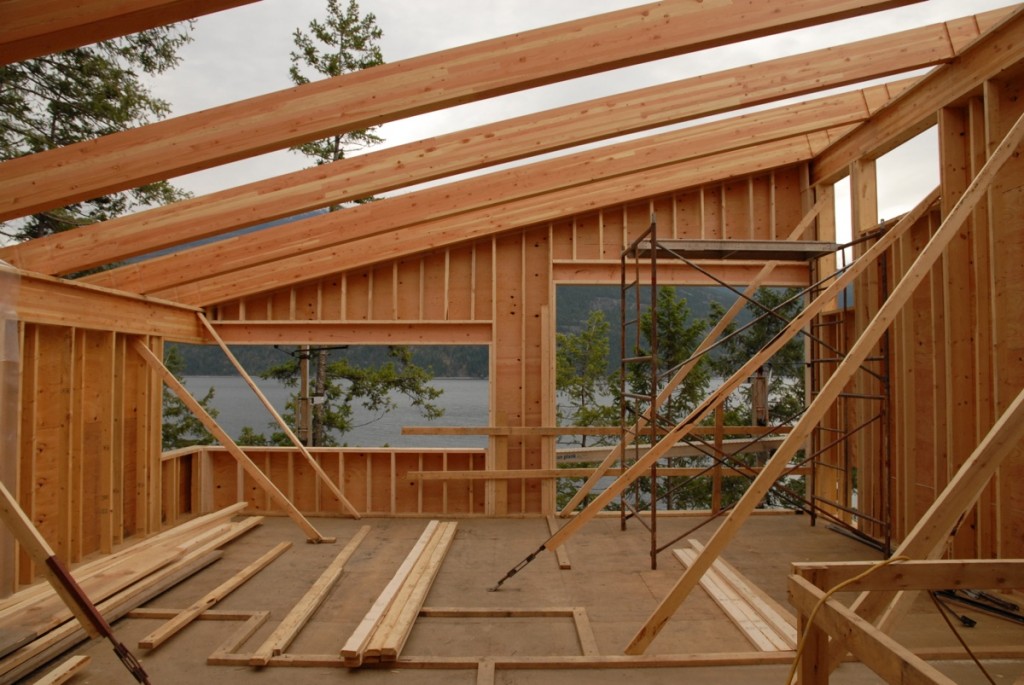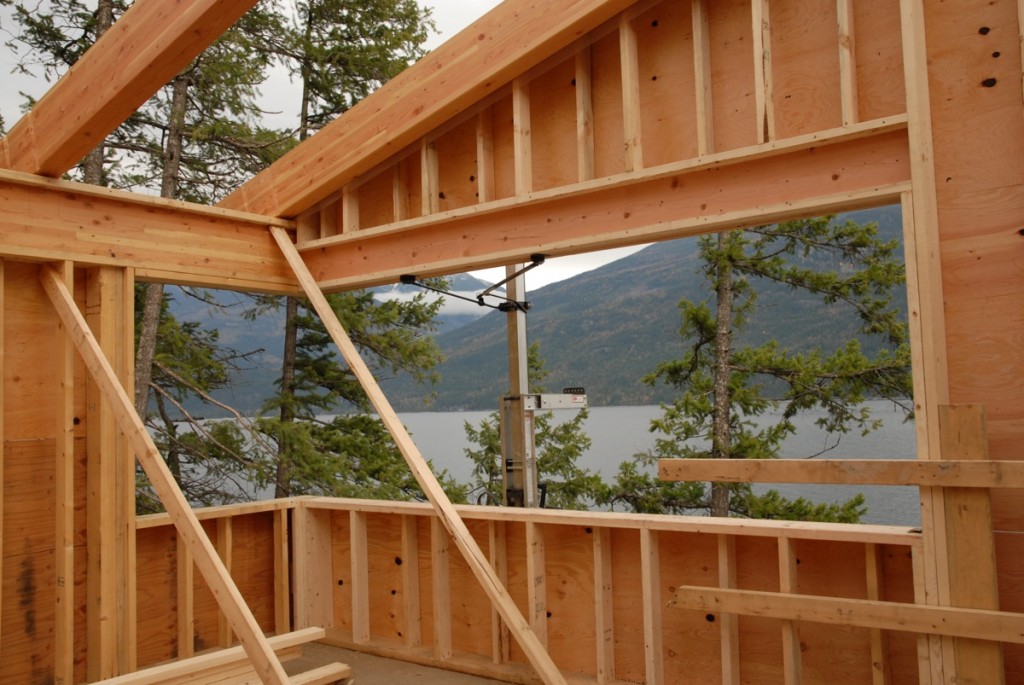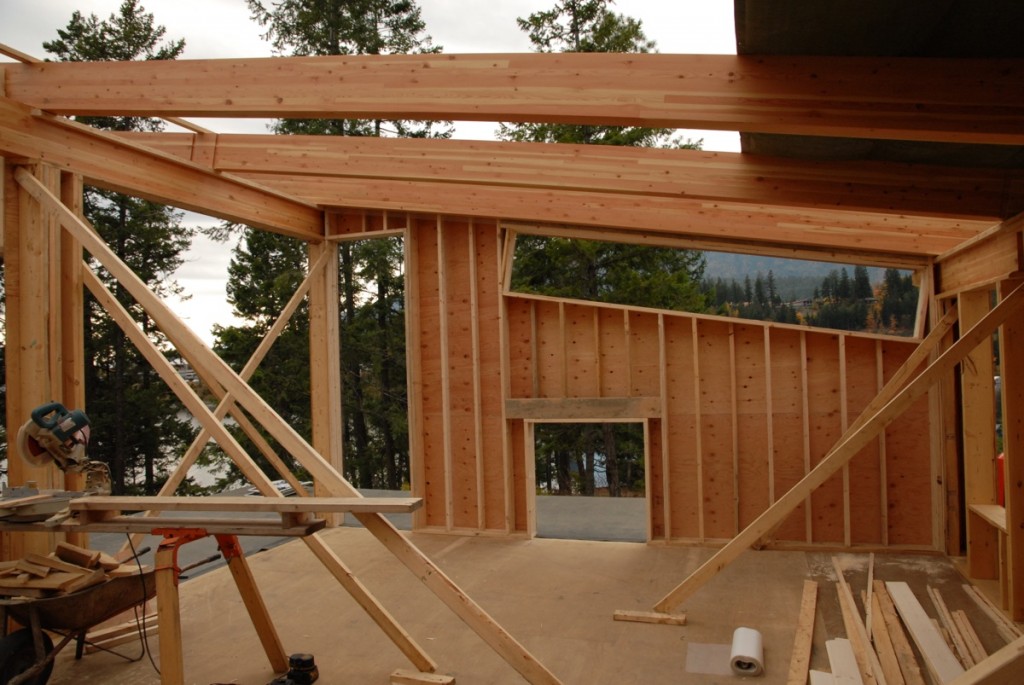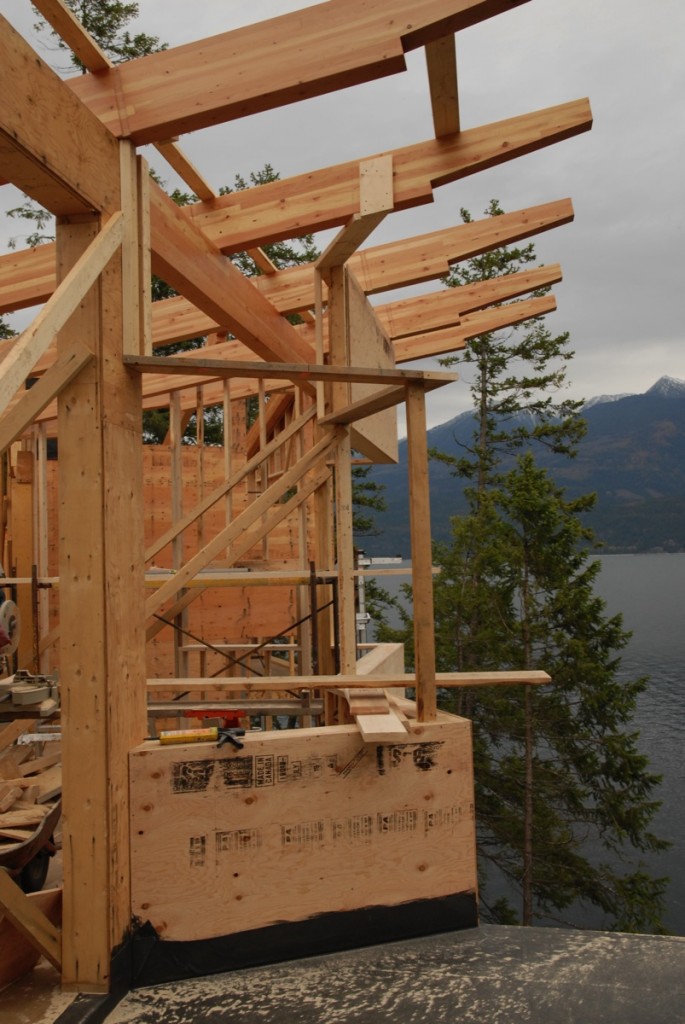 Angled wall is scribed to rafters.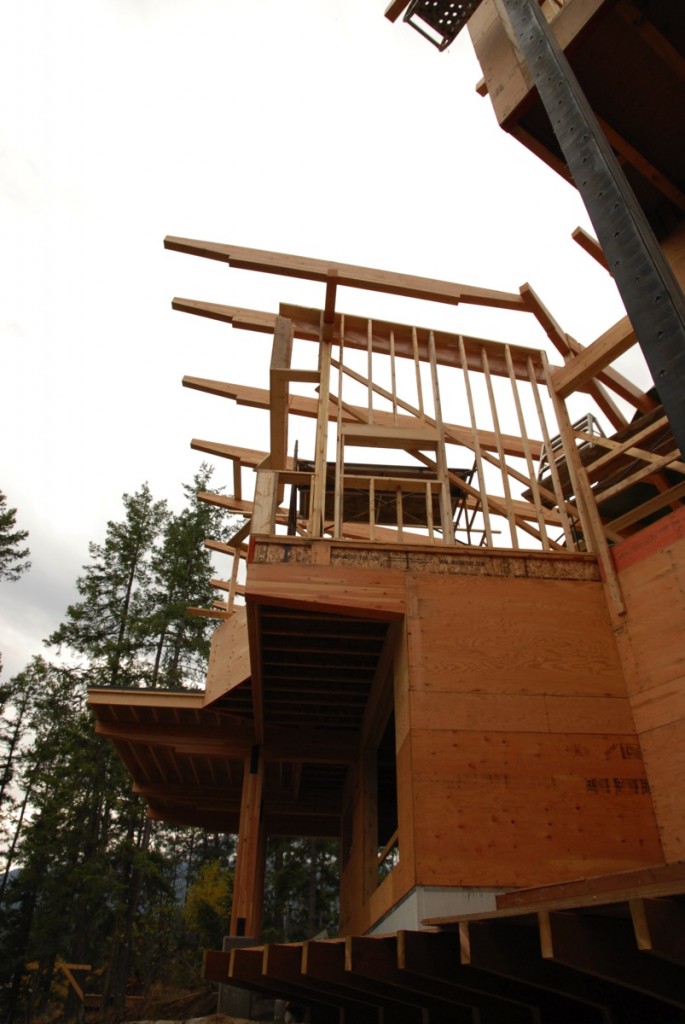 I guess the T&G arrived and the walls were abandoned in favour of the roof…