Sorry folks, I've been off the map for a little while and neglecting to post new pictures of the house construction in progress… Just been so busy!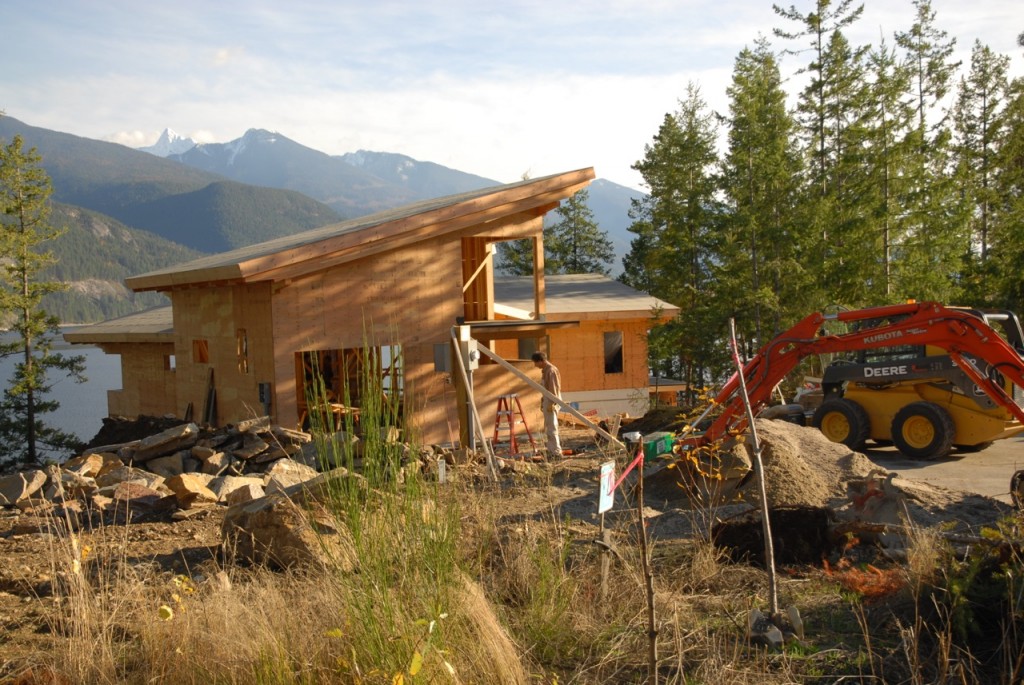 All roofs have peel & stick on and are waterproof!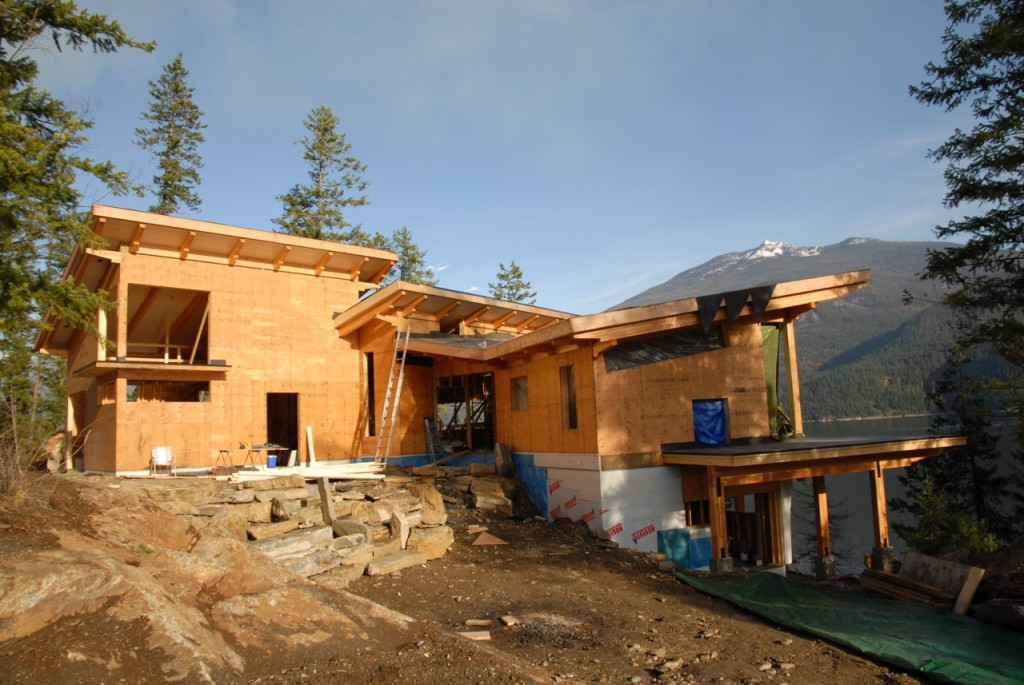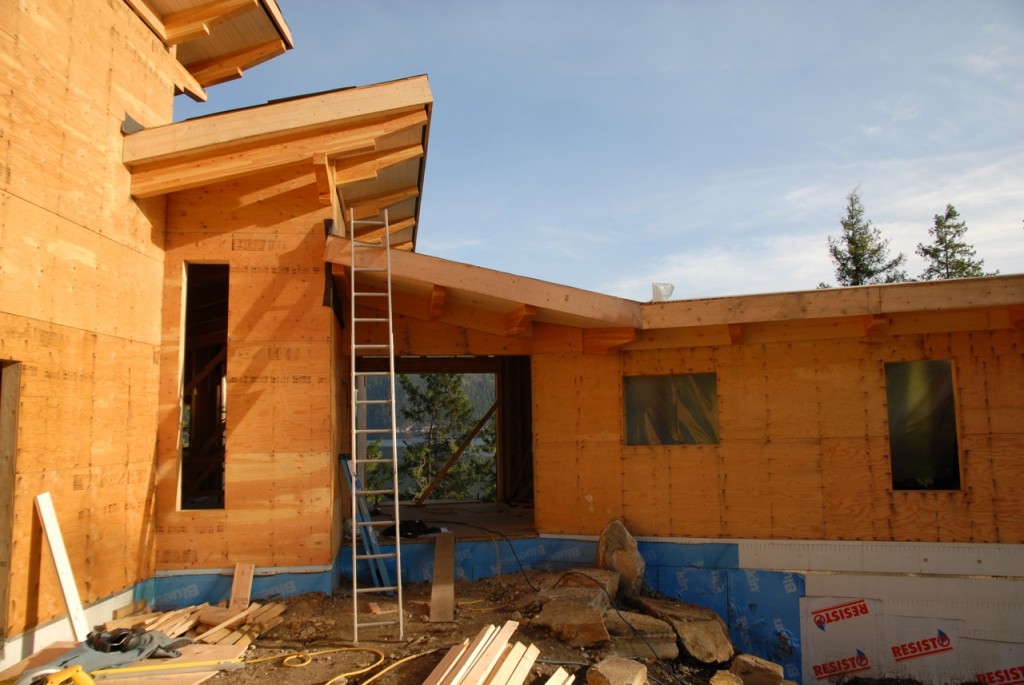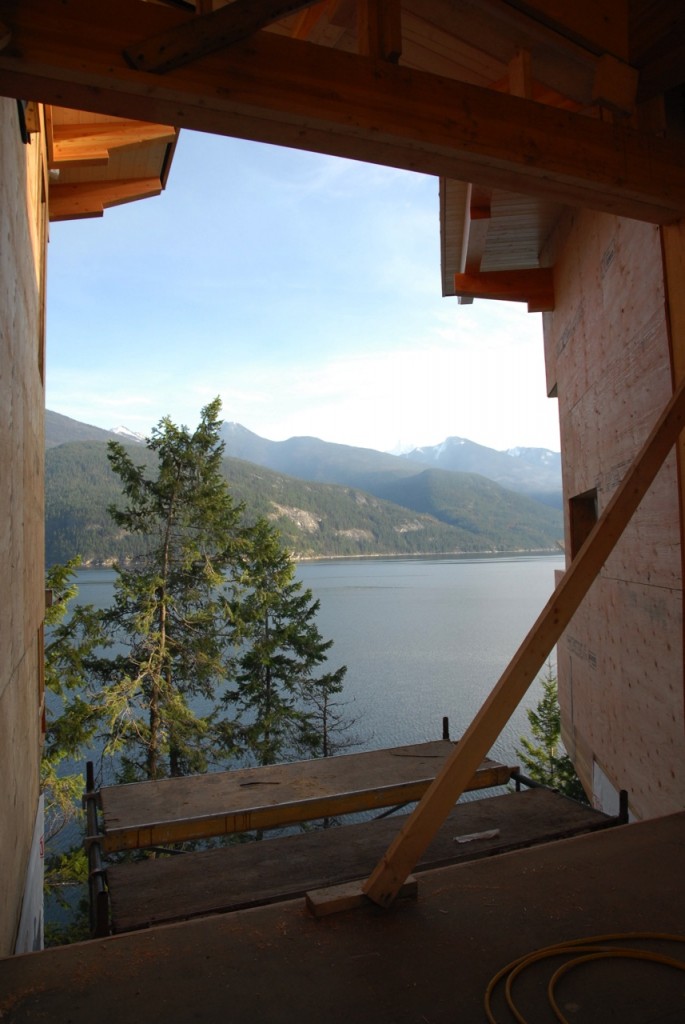 The view from the entry foyer… See below a close-up!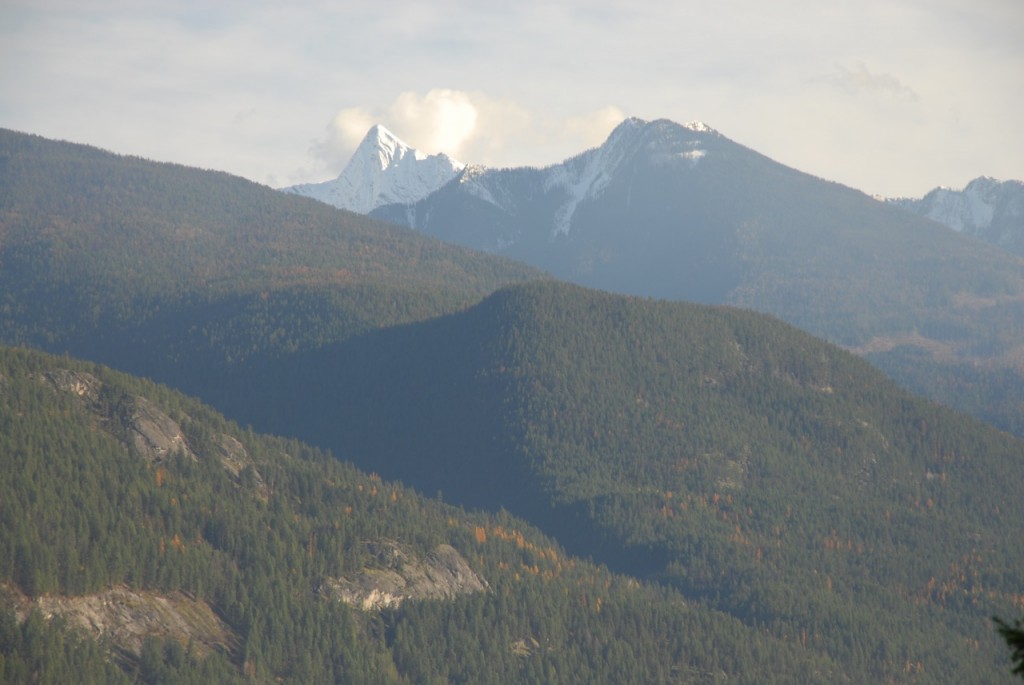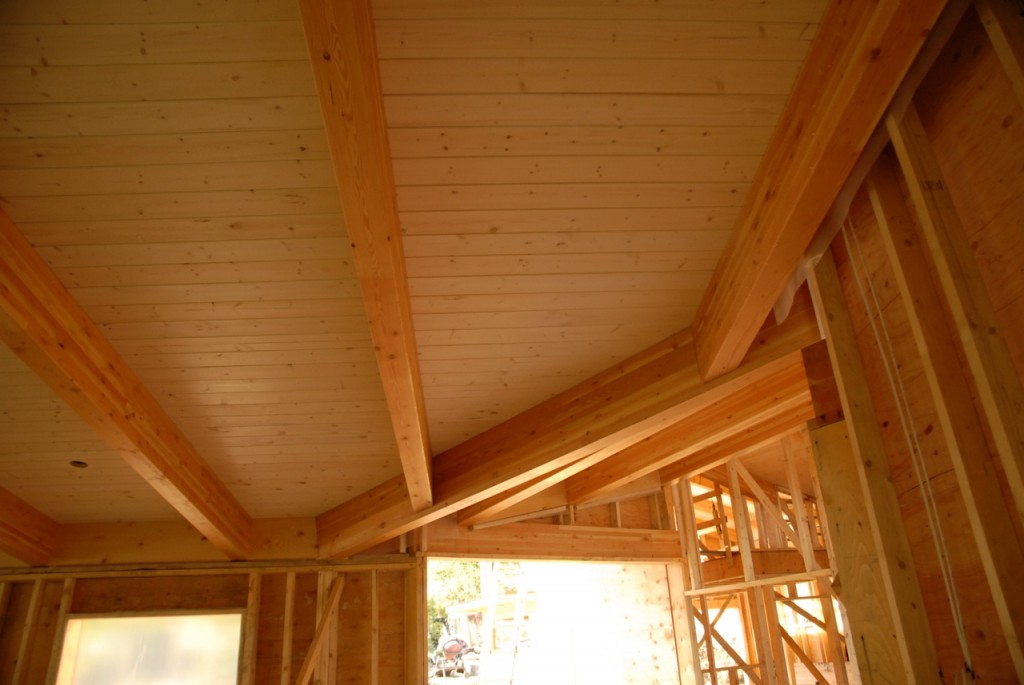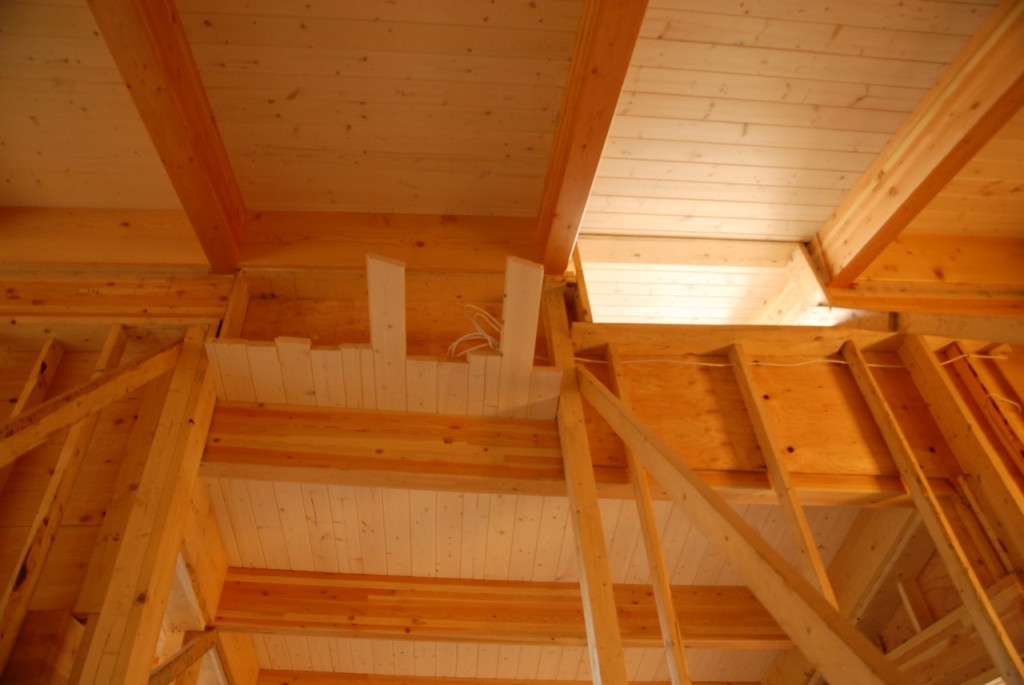 All ceiling T&G is installed now. Here a window high up the wall of the future powder room.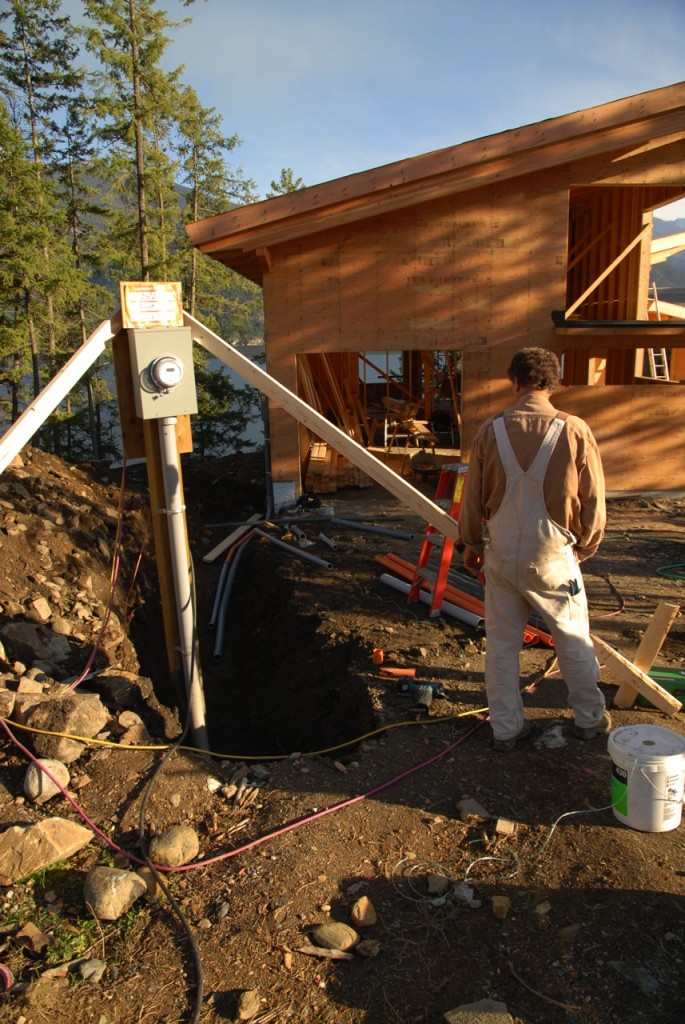 Electricians bringing power to the building.