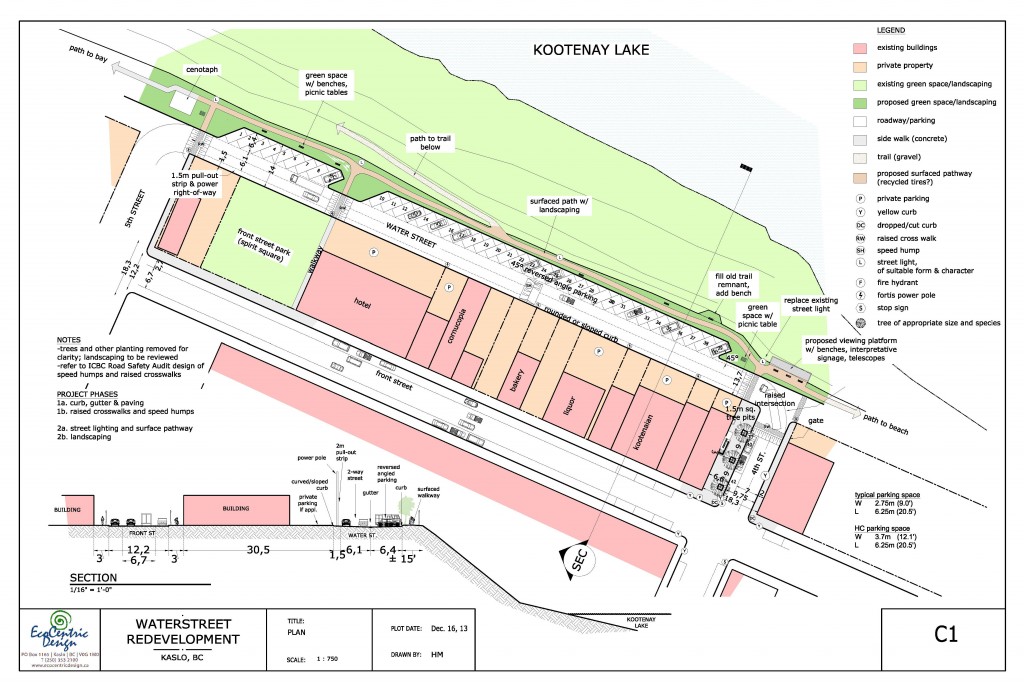 At last weeks' council meeting (Dec 10, 2013), the above redevelopment plan of Water Street has been approved.
Curb and paving is set to happen in 2014, walkway and landscaping the next year.
Council had asked me to modify option 1 plan that the 2011 Water Street committee – in which I was involved – had proposed, reversing the parking on Water Street and incorporating safety recommendations of the June 2012 ICBC Road Safety Audit.
Also for safety reasons the parking pattern on 4th Street has been changed – to parallel parking.
The wide sidewalk, as a result of the parallel parking on 4th street allows for the installation of a few trees, which will cut down the wind that often blows up from the lake, and enhancing the view and streetscape simultaneously.