The week before last (week 18), 'Quality Interior Kontracting' started to install blown-in cellulose. This insulation, made from recycled paper, is blown 'wet' into the wall cavities – filling all nooks and crannies. Then it will have some time to dry over the holidays before the vapour barrier and drywall get installed.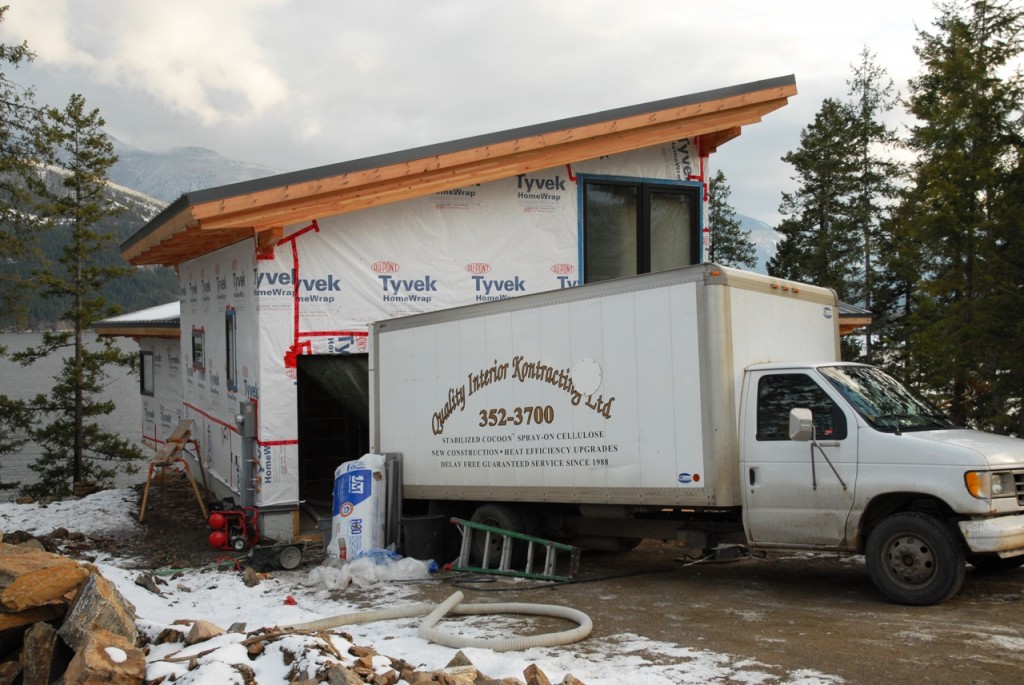 The insulation bus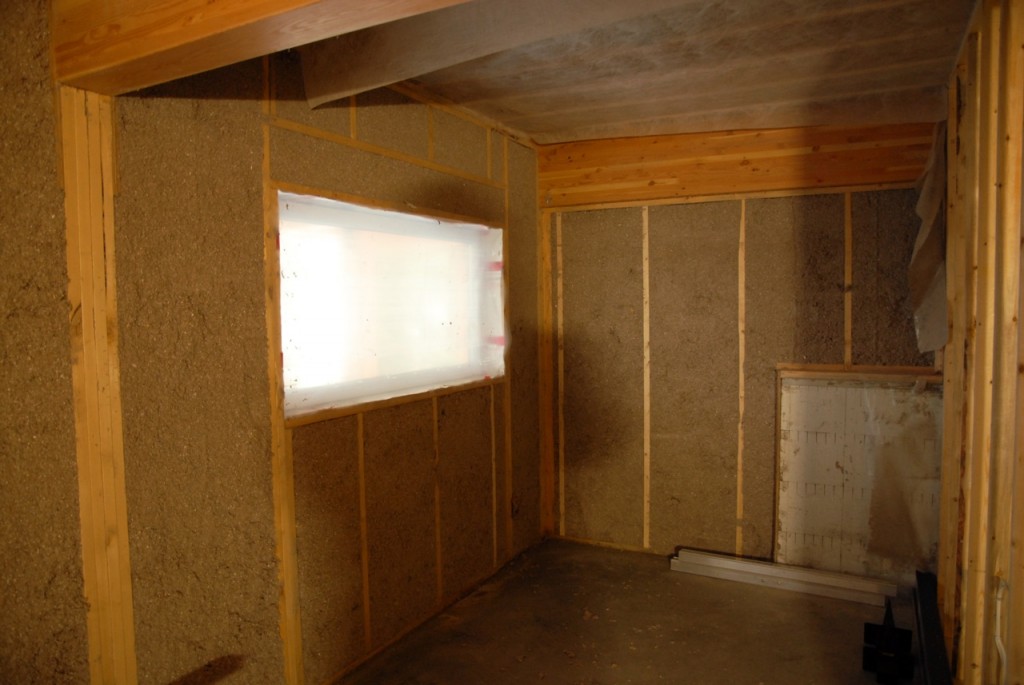 Insulated wall cavities
Meanwhile, the carpenters installed pine T&G on the cantilever soffits.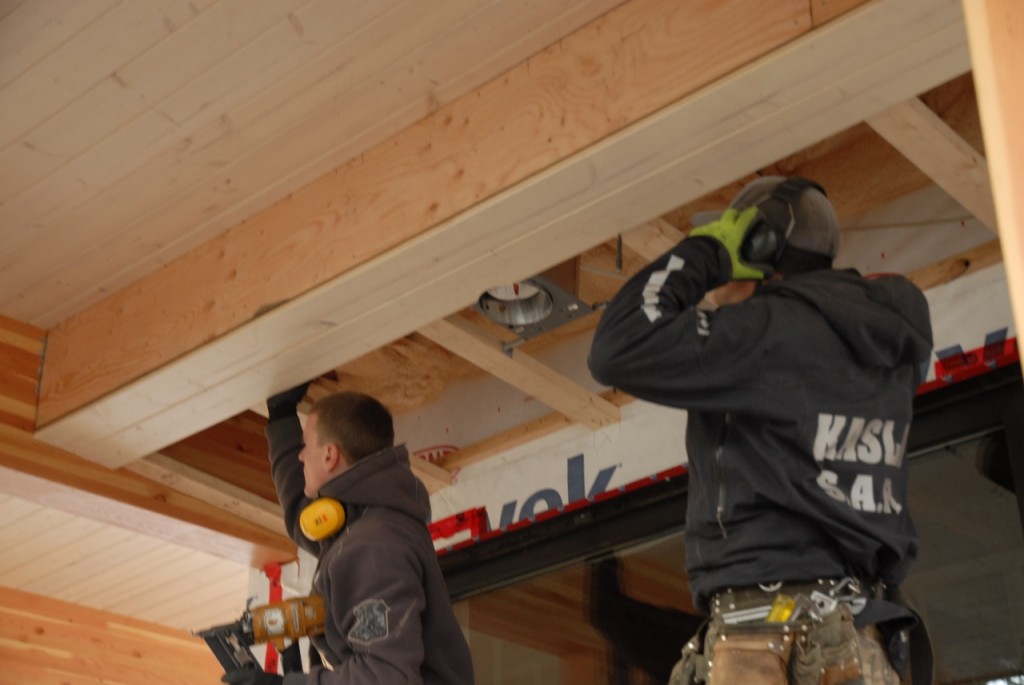 Shawn & Shawn installing the soffit
And last week (19) some of the red steel fascia and clear cedar T&G siding from Boards by George was installed. – It's gorgeous!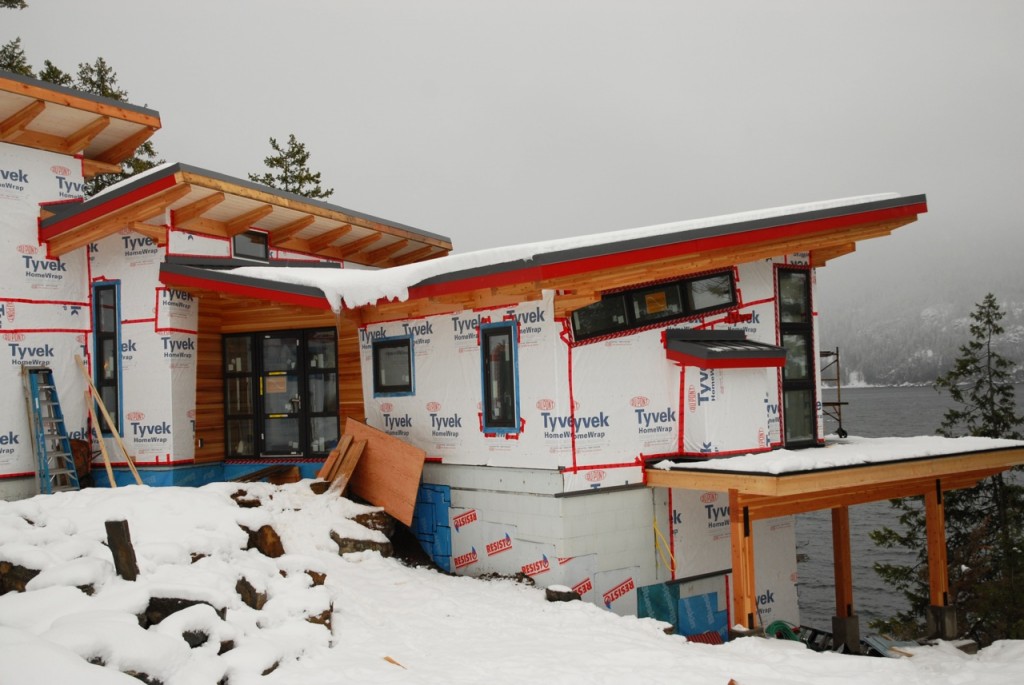 Some red metal fascia and cedar siding around door installed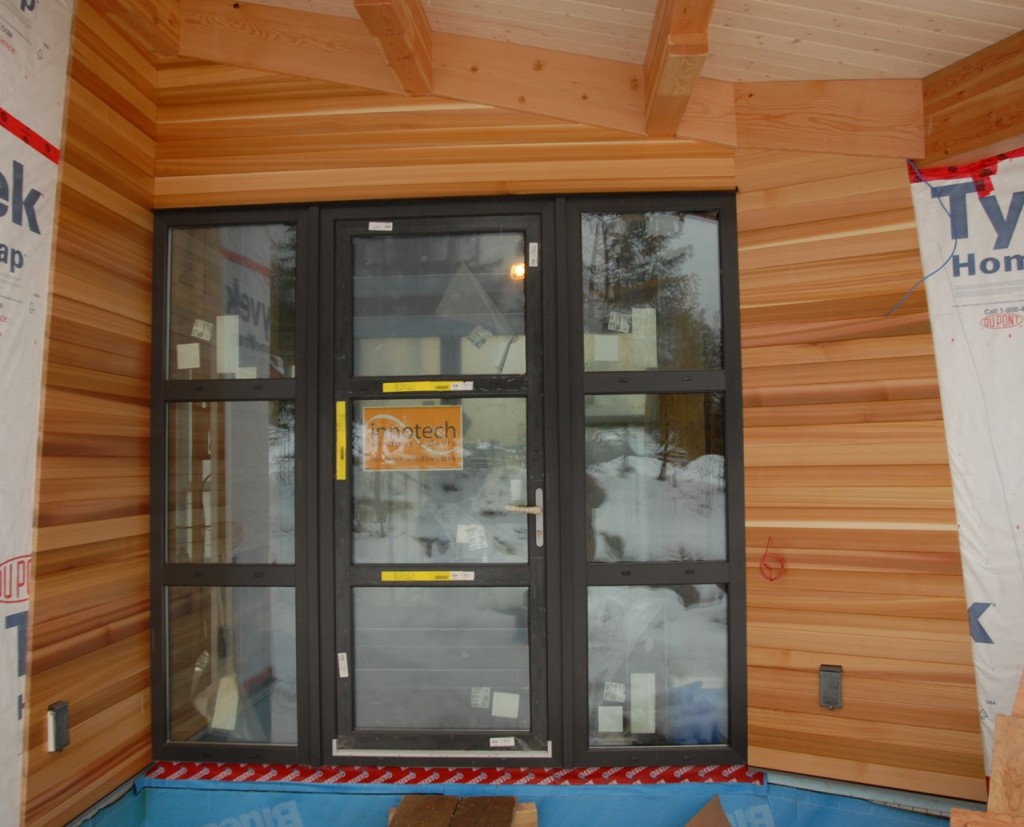 Front door from Innotech surrounded by western red cedar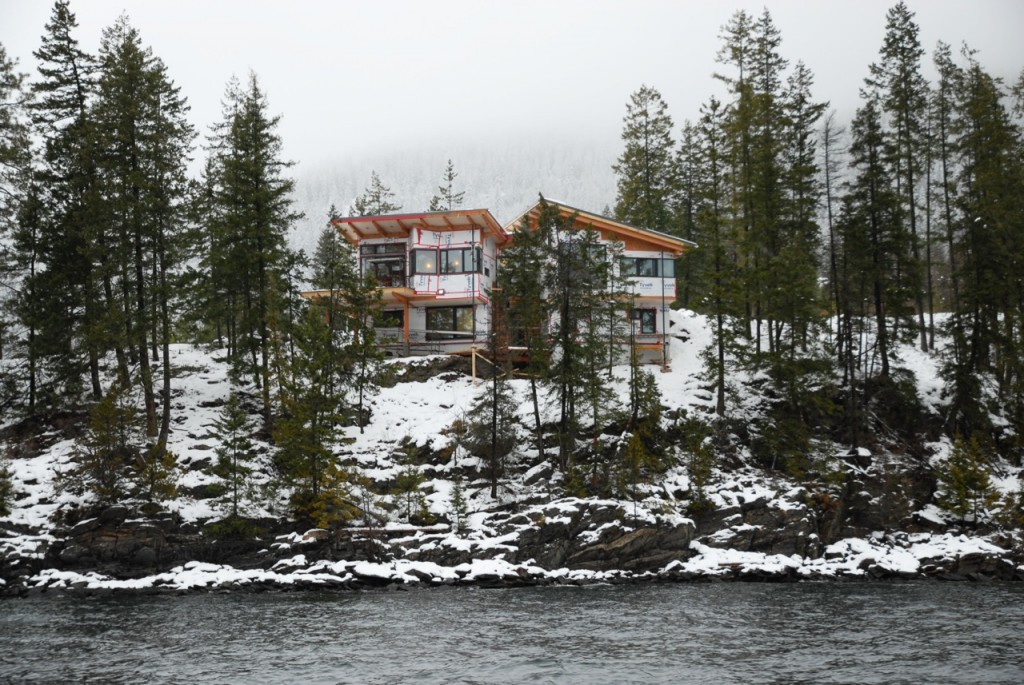 View from the water