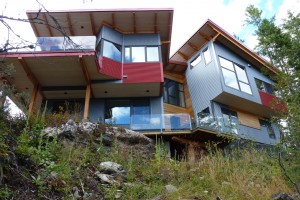 Ecocentric Design is full service architectural design studio, located near Duncan in the beautiful Cowichan Valley, between Victoria and Nanaimo on Vancouver Island, off the coast of British Columbia.
Ecocentric Design is dedicated to the integration of sustainable design principles into the built environment, focusing on the design of environmentally friendly, super energy efficient Passive Houses.
Ecocentric Design's in-depth and creative design process of careful evaluation of client requirements and site characteristics results in inspired building designs, relevant to their context and in balance with the natural environment.