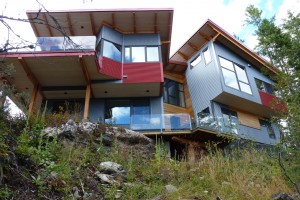 Providing deeply sustainable architectural design services, Ecocentric Design specializes in Timber Frame Passive House, combining the beauty of organic architecture, natural materials and ultra low energy construction concepts.
Ecocentric Design's in-depth and creative design process of careful evaluation of client requirements and site characteristics results in inspired building designs, relevant to their context and in balance with the natural environment.
Ecocentric Design is located near Duncan in the beautiful Cowichan Valley,  halfway between Victoria and Nanaimo on Vancouver Island, off the coast of British Columbia.