It has been a couple of weeks and the metal siding is pretty much finished on the front.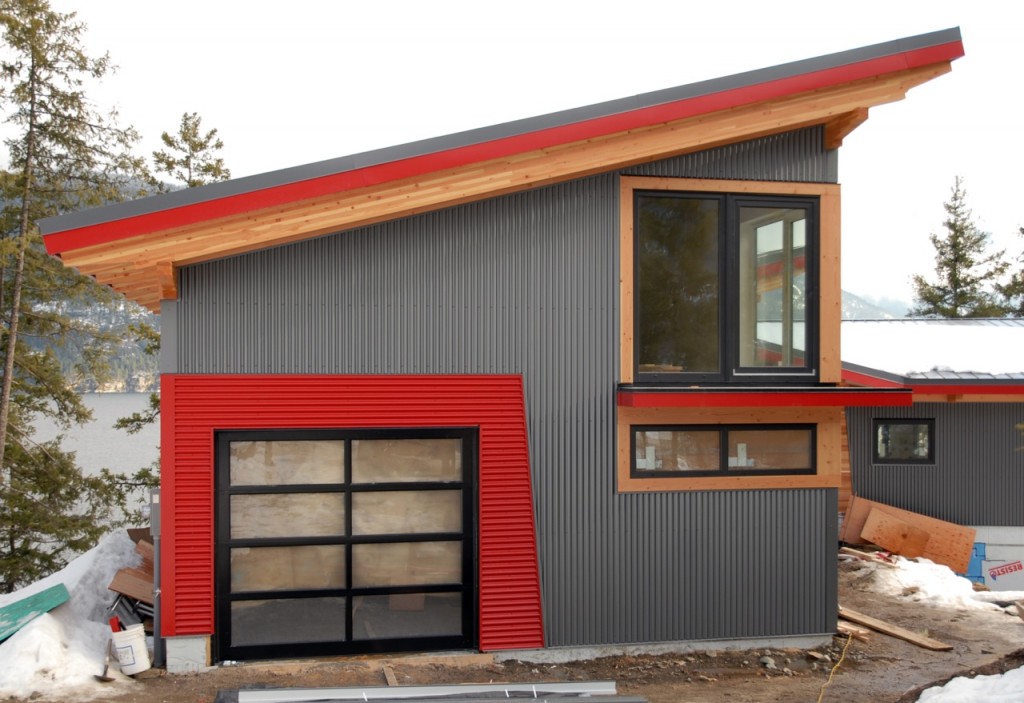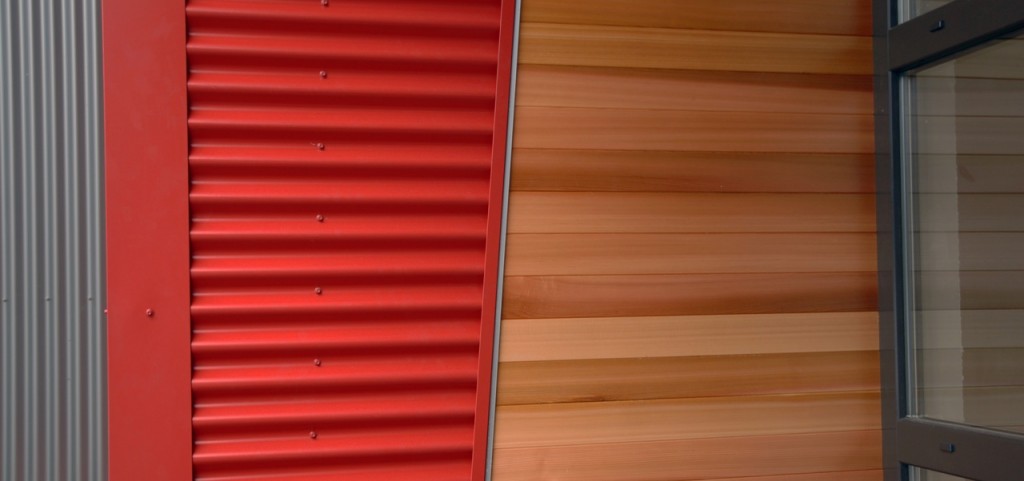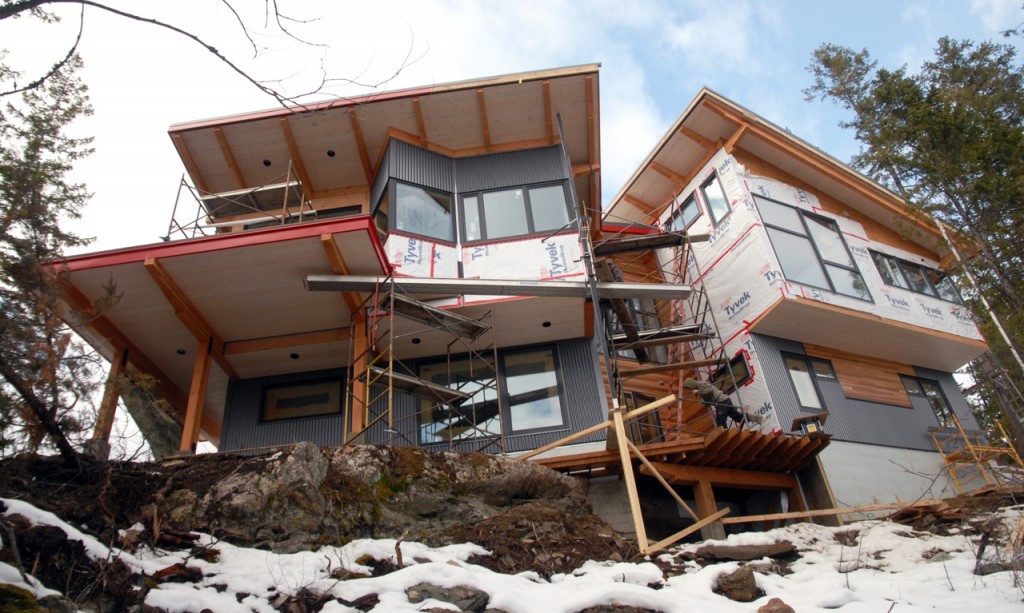 Progress has slowed down a bit now James and his crew are working on the back, having to work from scaffolding, high above the lake.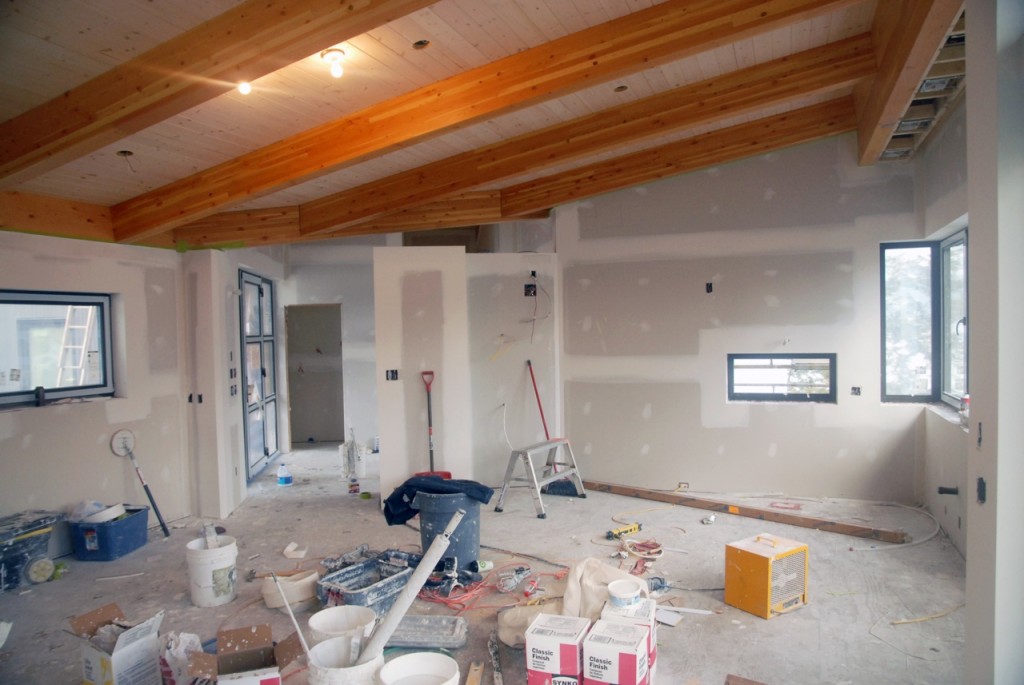 Inside the drywallers are almost done mudding as well.