Autumn is really upon us now –  it has been raining for a week straight – and the crew continues work on the roof.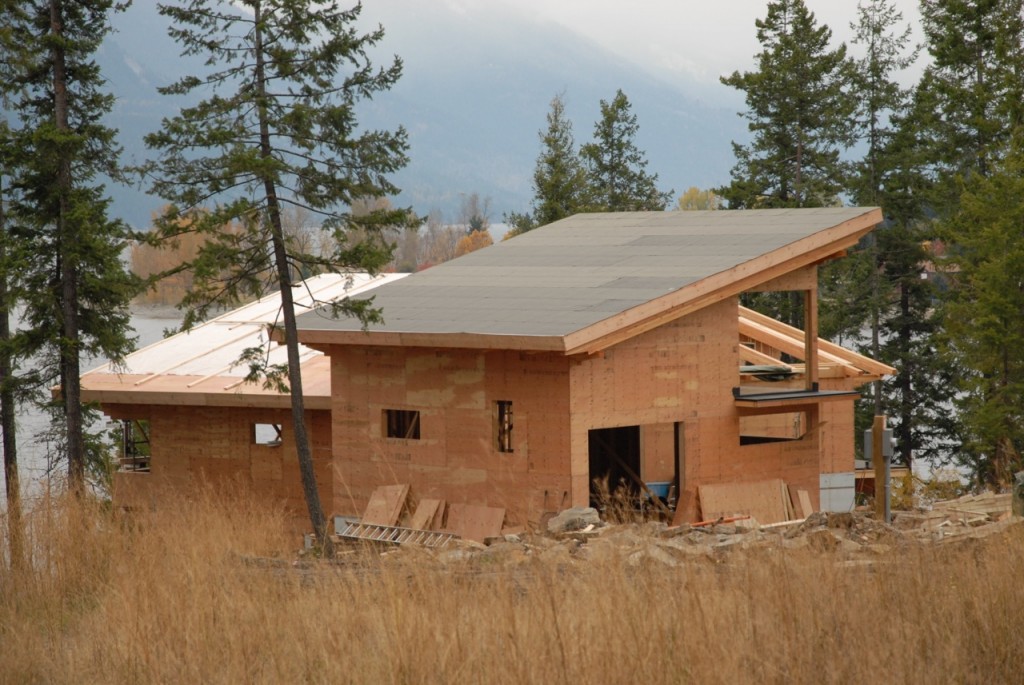 Garage & bed room wings covered with T&G, insulation, strapping & plywood. Garage has peel & stick, too.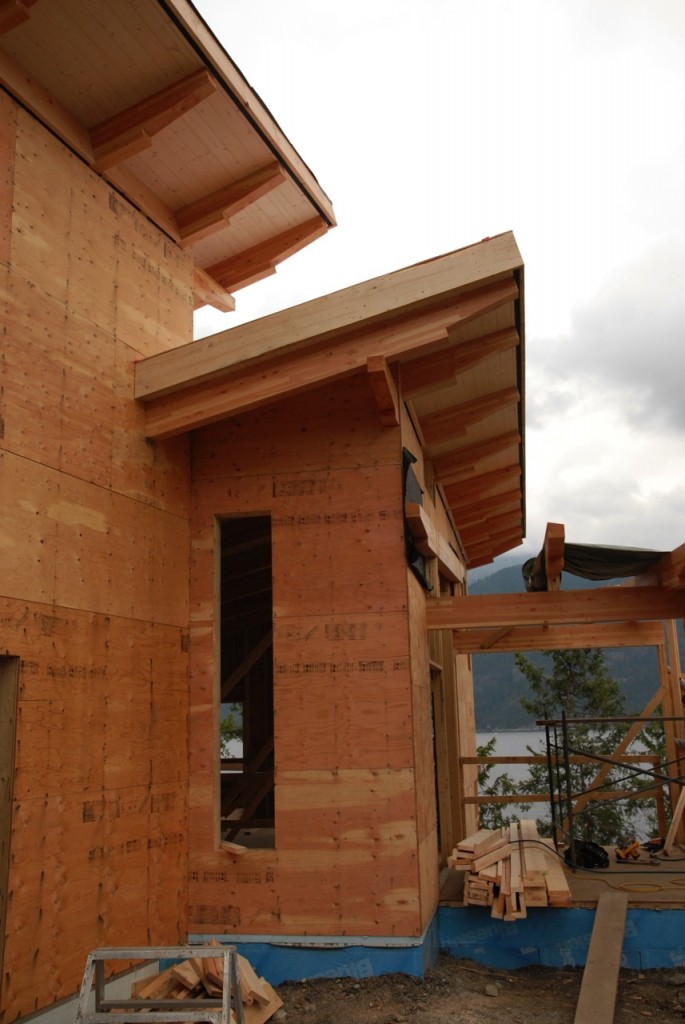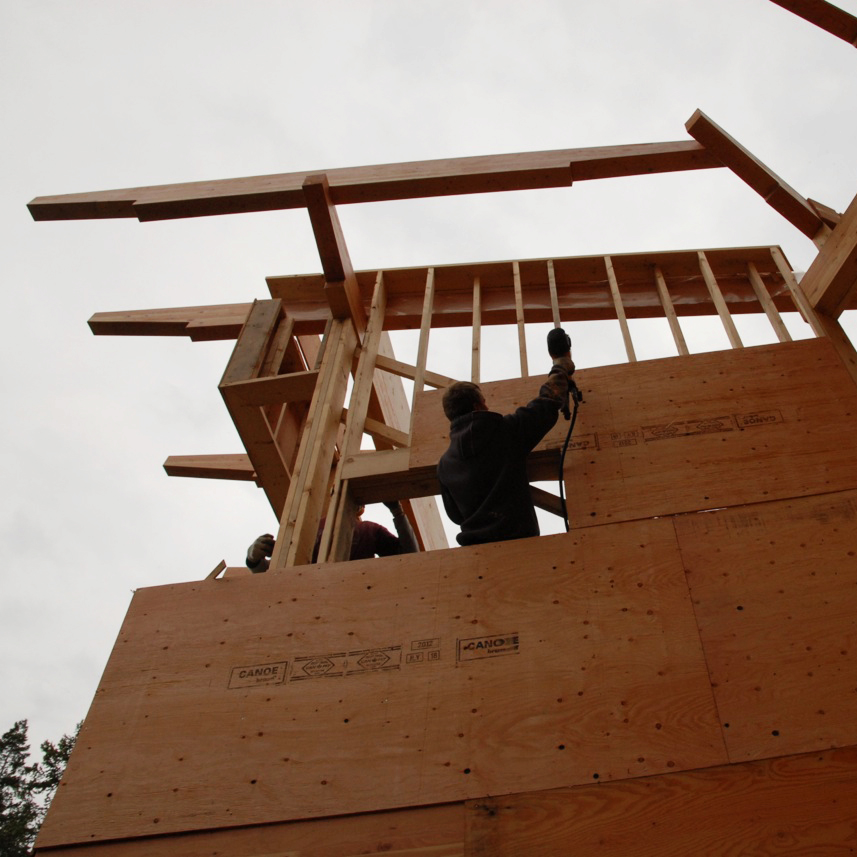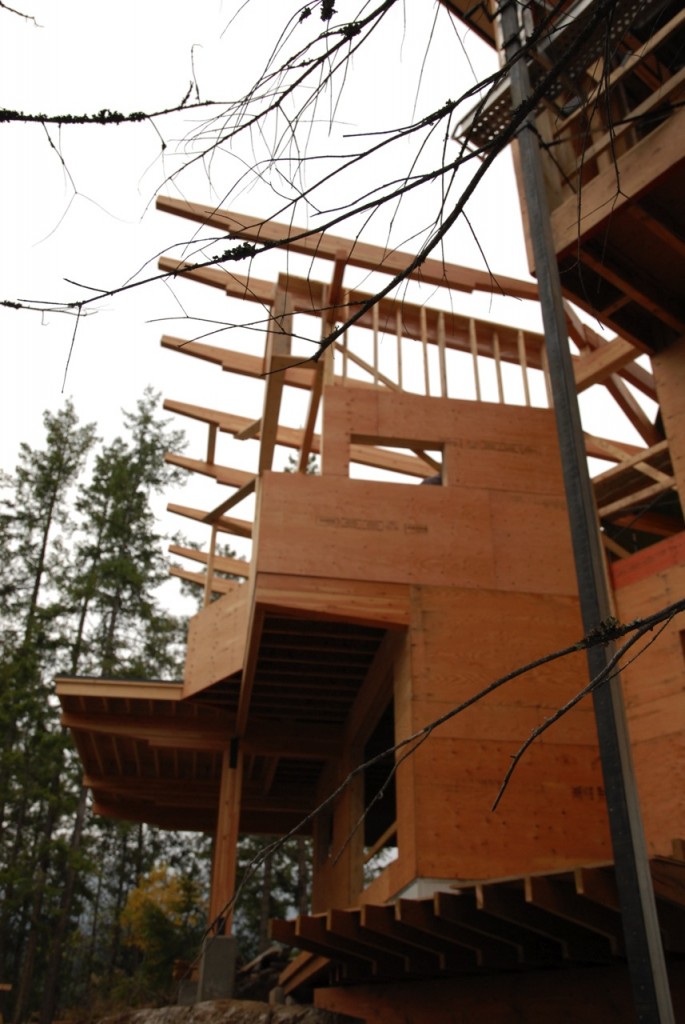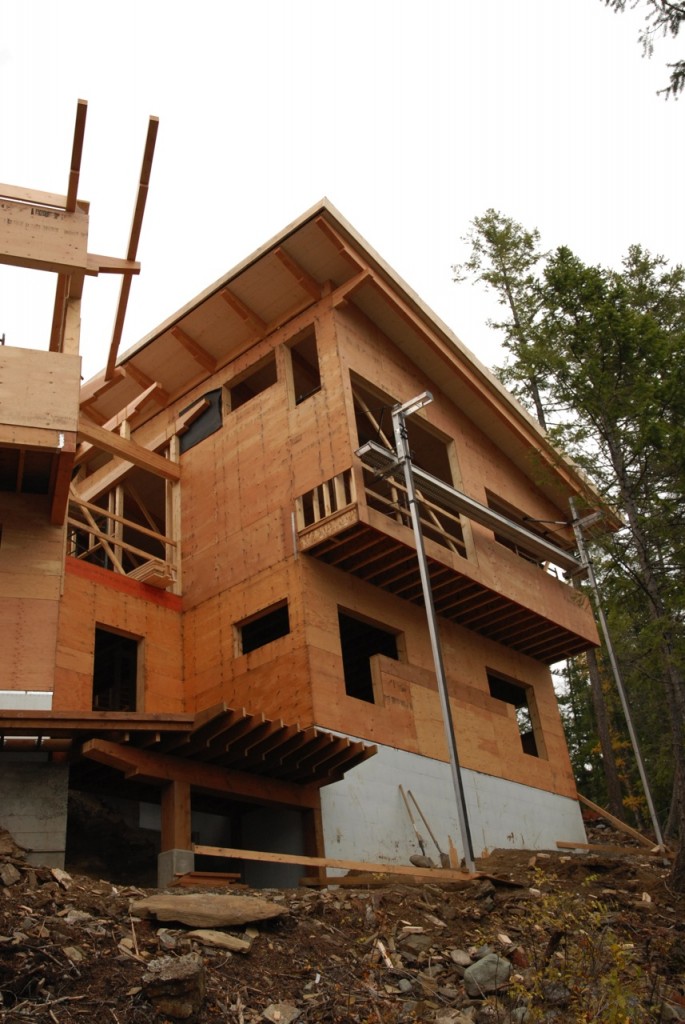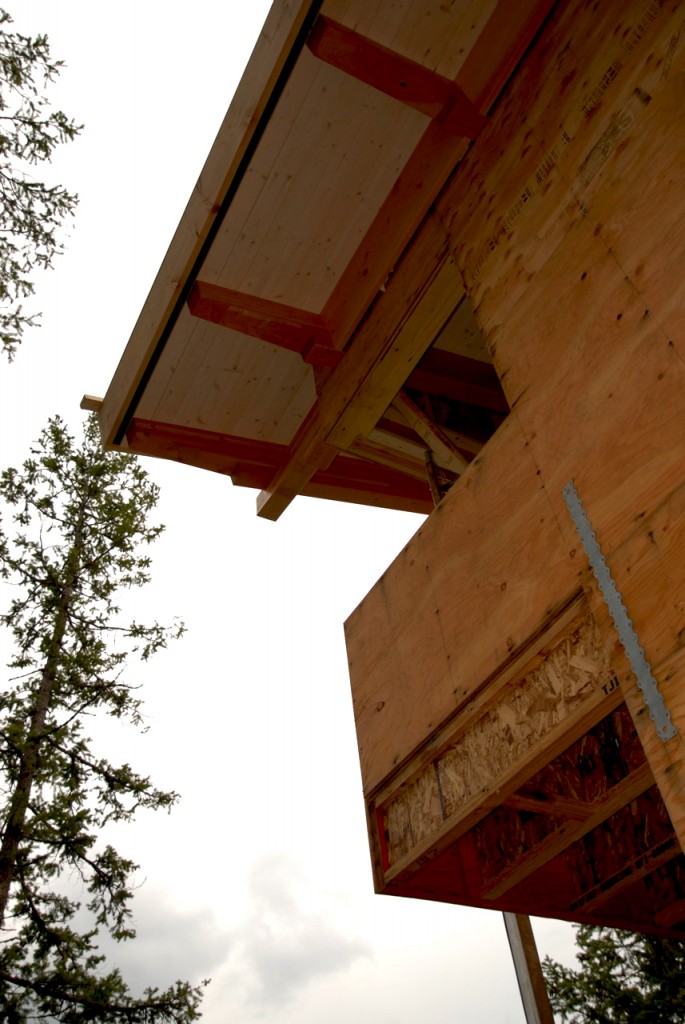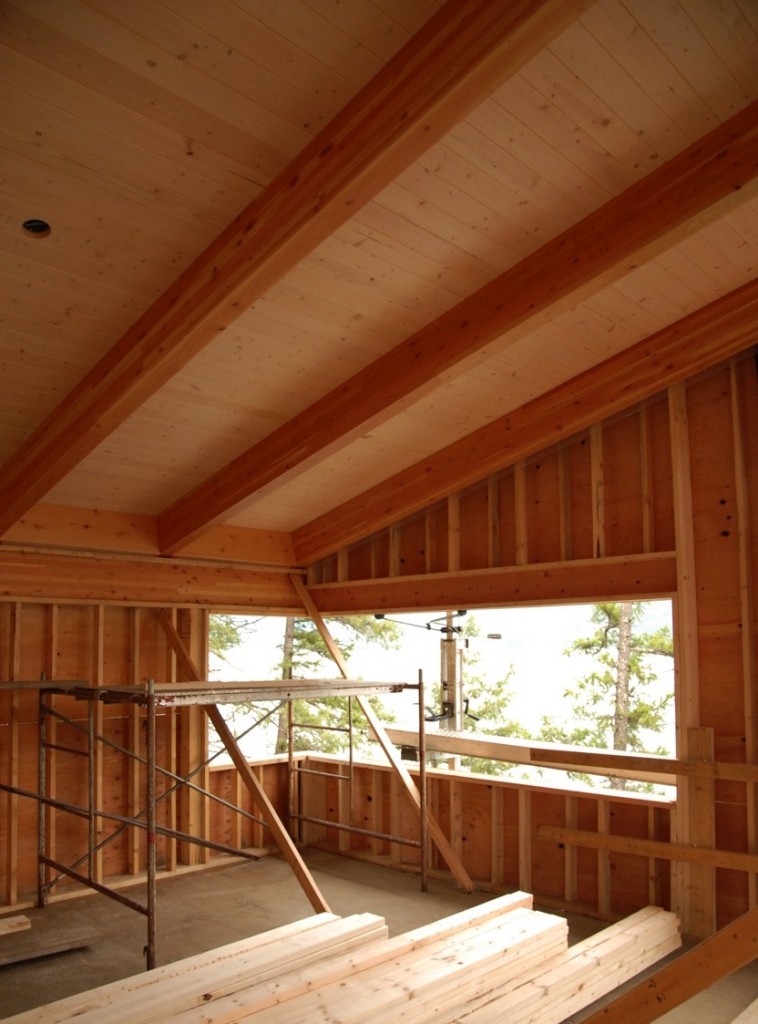 Whitewashed pine T&G ceiling ans corner window opening.